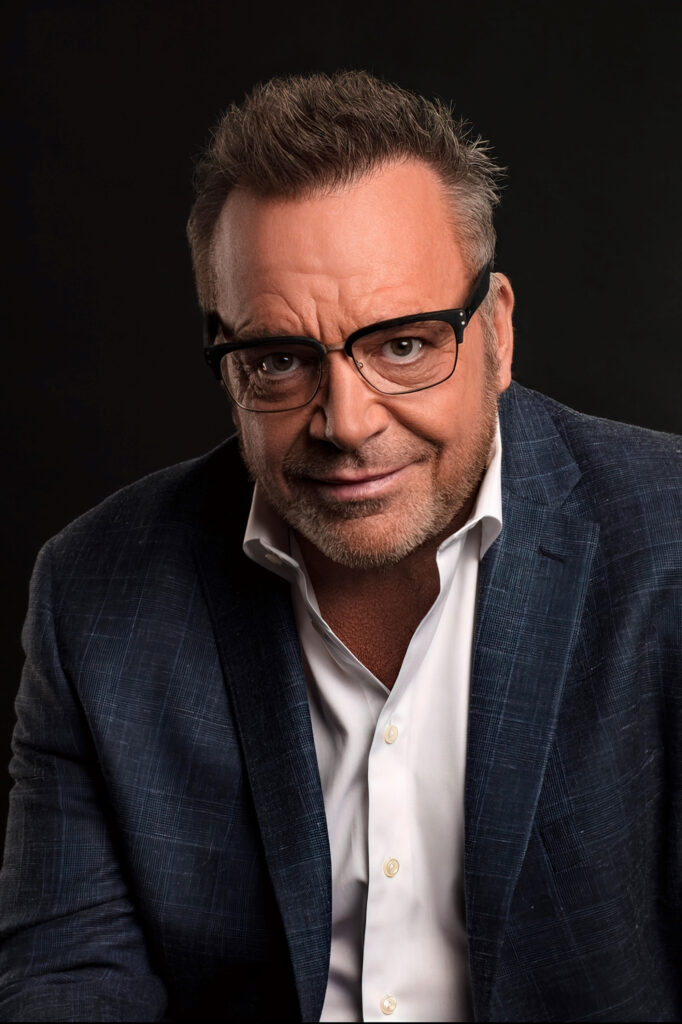 The National Drug and Alcohol Screening Association is pleased to welcome comedian, actor, producer and author Tom Arnold as the keynote speaker for the association's 2024 National Conference and Trade Show.
Best known for his comedic roles in Hollywood, in his personal life, Tom Arnold has experienced much more serious struggles including multiple health scares and a decades-long battle with addiction. But through it all, he has continued to not only get back up when life knocks him down but also thrive.
Tom has shown incredible resilience and commitment in his journey to sobriety. Sober for nearly 20 years, Tom relapsed after a motorcycle wreck led to an addiction to painkillers in 2007. Several years ago, he relapsed again and once again sought treatment.
This summer, Tom celebrated 5 years of sobriety and the loss of 75 pounds after a mini-stroke. These days, Tom says he is living his dream as a father of two. And he is passionate about telling his story to give hope to others who face the same demons. "Sobriety has saved my life," Tom told Today.com. "It's why I can be a good parent."
As a writer, producer, and actor, Tom has established himself with both television and film audiences worldwide, having won such awards as the Peabody Award for writing, and a Golden Globe for writing and producing.
His comedic roles include films like Soul Plane, Cradle to the Grave and Exit Wounds. More recently, he has also taken on dramatic roles including the movie Pride opposite Terrance Howard, and The Great Buck Howard and Gardens of the Night, two films starring John Malkovich. In 2005, he received critical praise for his role in Don Roos' Happy Endings. Sports fans will know Tom from his hosting work on the "Best Damn Sports Show Period."
He also starred in The Kid & I, an action comedy he wrote for a family friend, a 16-year-old boy with cerebral palsy. The film was directed by Penelope Spheeris with cameos by Arnold Schwarzenegger, Jamie Lee Curtis and Linda Hamilton.
Tom began his career in comedy at the University of Iowa before moving to Minneapolis, where he won the Minneapolis Comedy Competition in 1988. He then moved to Los Angeles to write for the highly successful television series, Roseanne, before eventually serving as executive producer for the sitcom. He went on to star in three installments of his own HBO special, Tom Arnold: The Naked Truth, and then wrote, produced and starred in three of his own television series: "The Jackie Thomas Show," "Tom" and "The Tom Show."