We are all better together! NDASA is honored to become the umbrella association representing the drug & alcohol testing industry. We look forward to supporting you.
The National Drug and Alcohol Screening Association Welcomes You!
As of June 1, 2023, the Drug & Alcohol Testing Industry Association (DATIA) no longer exists as an entity.
NDASA is pleased to welcome you to the largest membership association for our industry in the U.S. This transition allows our association to become the voice for our industry, serving your business and individual interests even more effectively. Together, we are better!
Over the next 30 days, we will be migrating your membership into the NDASA member portal and sending you an e-packet that contains your membership certificate, a list of member benefits, a "proud member" logo for your use, and opportunities for member involvement.
We are sure you have many questions about what this transition will mean for you. Please review the sections below to answer most of these. But don't hesitate to contact us at NDASA Support if your concern has not been addressed. We are here to help!
Merger Announcement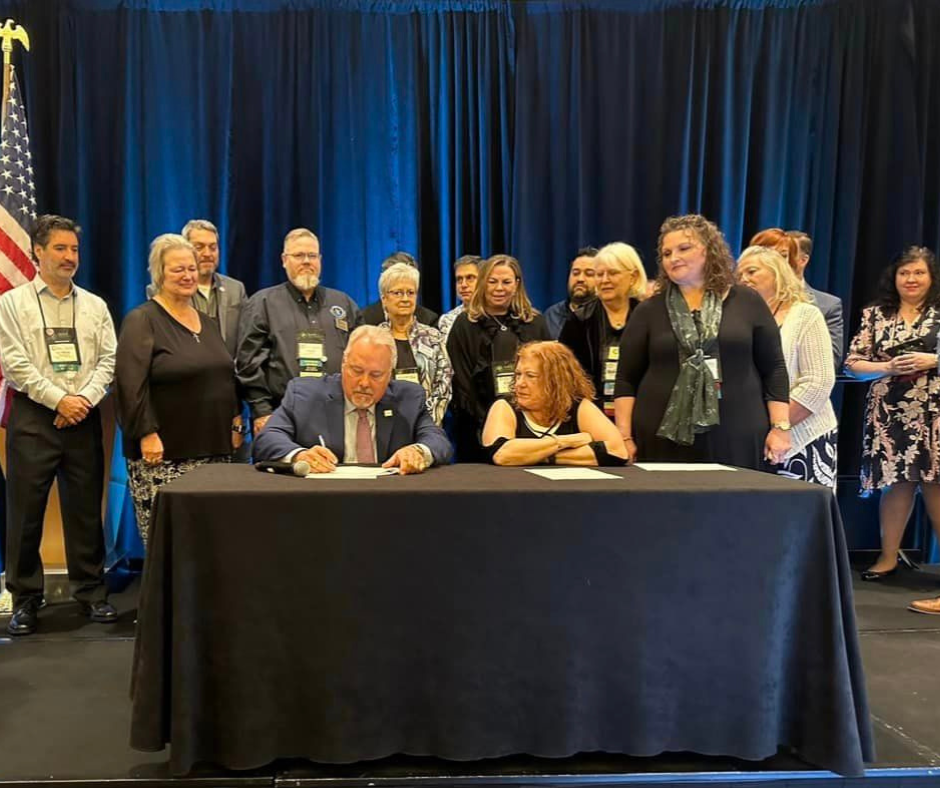 Leaders of NDASA and DATIA celebrated the merger of the two associations with the signing of official merger documents at the 2023 NDASA Conference and Trade Show in Bellevue, WA on May 25, 2023. 
Q: Will my membership term be the same as it was with DATIA?
A: YES! Your NDASA certificate will have the same expiration date. 
Q: Will my membership type remain the same?
A: "Regular" members of DATIA will be equal to the NDASA "Associate" membership level. Corporate members will automatically transfer across the board. Sustaining members will receive a personal call to determine what level of continued sponsorship is desired with NDASA.
Q: What if I am already a member of both associations?
A: If you have maintained dual memberships, the longest remaining term will be honored and your membership portal profiles will be merged.
Q: Does NDASA offer an International Membership?
Training & Certification
We recognize and understand that renewing your CPC, CPCT and DER certifications is an immediate priority and we will help to ensure that you can complete any process you have started and eventually transition to our training and certification program through NDASA University.
Certification FAQs
Q: Will I be able to renew my CPC, CPCT and/or DER certificate before it expires?
A. Yes! DATIA is extending all certificates for 30 days to make sure that no expirations take place. NDASA staff will assist you and make sure you are able to complete your annual exam. The current portal and exam will remain intact at this time, but your certificate of completion will reflect the NDASA logo.
Q. Does NDASA offer an on-line training portal?
A. Yes! NDASA University is a robust LMS portal that includes training programs that meet our industry needs. You can view NDASA University offerings here.
Q: Will NDASA do away with the CPC and CPCT designations?
A: Absolutely not. These legacy designations will proudly continue.
Q: Will my status as a Regional Trainer continue?
A: NDASA recognizes the hard work that has been achieved by Regional Trainers. While our Preferred Trainer status is similar, we will make every effort to ensure that Regional Trainers have a worthy designation that is valued by our industry.
Q: Will the scheduled regional trainings still take place as planned?
A: At this time, we do intend for the previously planned regional training events to continue. Once details have been addressed, announcements will be made.
Member Engagement
NDASA is a committed member-driven, member-owned and member-operated association. We would love to have you involved, engaged and active so that your voice is heard on items that are important to you.
Engagement FAQs
Q: Can I join an NDASA Committee?
A: Absolutely. To join, please email: info@ndasa.com You can find a list of committees and their descriptions on our Committees page.  
Your content goes here. Edit or remove this text inline or in the module Content settings. You can also style every aspect of this content in the module Design settings and even apply custom CSS to this text in the module Advanced settings.
Q: Can I apply to become a State Affiliate?
A: Certainly. We welcome your involvement. You can learn about the program and submit your application on our State Affiliate Caucus page.
Q: Who do I call if I have questions?
A: Our staff is standing by to help address your needs. You can reach us at 888-31-NDASA (888-316-3272).
Q: Where can I find a list of Member Benefits with NDASA?
Q: Does NDASA offer a Preferred Provider program?
A: YES! View a list of current Preferred Providers who offer member discount specials here.
Q: Does NDASA offer an Accreditation program?
A: YES! We accept applications for Collection Sites/Mobile Collectors, C/TPAs, DERs, SAPs, Industry Consultants and International Members. You can learn more and apply here.
Q: Will NDASA honor my current accreditation status?
A: We will ask that new applications be submitted along with the required documentation. Pricing can be pro-rated to honor your current term of accreditation.
Q: Are there sponsorship opportunities with NDASA?
Q: I am pretty new to drug & alcohol testing, do you offer a mentorship program?
A: YES! We would love to help guide you on your journey. You can read and learn more by visiting our Mentorship page. 
Believe it or not, there is SO MUCH MORE! Look for more details in your upcoming email containing your membership e-packet.
And – as always – email us at info@ndasa.com or call our office at (888) 31-NDASA to have your questions answered directly.