Preferred Provider Program
NDASA is committed to providing added value through exclusive discounts on products and services offered to our membership through our Preferred Provider Program.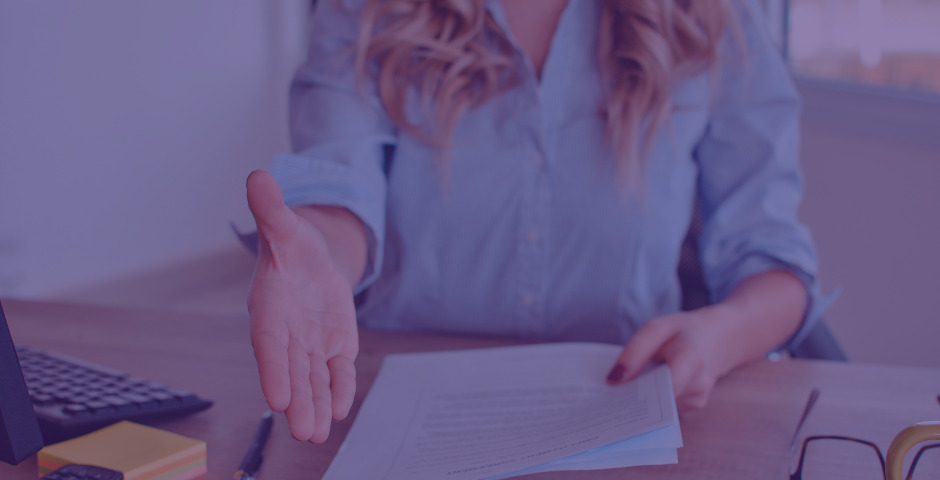 Any organization, company or manufacturer that wishes to make their products and services available to the NDASA Membership has the opportunity to become an NDASA Preferred Provider. Program participants benefit from extensive branding, marketing to our membership.
 NDASA Preferred Provider List
 

ACCREDITED DRUG TESTING, INC. 

James A. Greer
(800) 221-4291
accrediteddrugtesting.com/contact
5931 Brick Court, Suite 100
Winter Park, FL 32792

About

ADT is a nationwide provider of drug and alcohol testing for DOT and non-DOT employers, and offers many additional services including DOT consortium enrollment, background checks, drug-free workplace development, FMCSA Clearinghouse registration services, Occupational Health testing, DOT physicals, as well as training and consulting.

Member Deal

NDASA members can receive 15 minutes of free consulting on a range of services including how to start and manage a TPA business, marketing and sales program creation and how to effectively operate a drug testing collection facility. NDASA member will also receive a 10% discount on all services provided.

CURRENT COMPLIANCE

(215) 240-8204
info@currentconsultinggroup.com

About

Current Compliance has developed the most comprehensive and up-to-date database of drug testing laws. Our membership options are affordable for subscribers from single-state small businesses to large corporations. CurrentCompliance.org provides screeners, TPAs, laboratories, and employers with drug testing requirements so they can maintain compliance with ADA and OSHA regulations in addition to mandatory and voluntary substance abuse testing requirements.

CurrentCompliance.org is user-friendly and answers all your compliance needs by providing access to:

State Summary charts detailing drug testing laws, including workers' compensation, unemployment compensation, legalized marijuana, case law, and more.
Single issue charts to compare dozens of drug testing topics between states, from testing circumstances to laboratory requirements.
Search tools for any state and/or issue.
Access to CCG's webinars, publications, and updates on drug testing news and litigation – helping you to stay ahead of the curve on drug testing topics and trends.

Visit the Current Consulting Group website for more information.

Member Deal

NDASA members can receive a 10% discount on any Current Compliance Subscription Package.

Watch the promotional video to learn more here. 

DRUG FREE BUSINESS

Venus Mills and Tom Pool
(425) 488-9755
clientservice@drugfreebusiness.org
18912 North Creek Parkway, Suite 202
Bothell, WA 98011

About

Founded in 1988, Drug Free Business is a 501(c)(3) providing nationwide Medical Review Officer Services. DFB receives, reviews and releases laboratory results 24/7 using the company's proprietary GERTRD software platform.

Member Deal

DFB will waive setup fees and annual membership dues – worth $150 per year – for NDASA members. NDASA member employers and TPAs will also receive complimentary access to live webinar Reasonable Suspicion Training for Supervisors, saving them $49 per person attending.

DRUGPAK, LLC

David Goncalves
P.O. Box 51174
Knoxville, TN 37950
(814) 470-5082
david.goncalves@drugpak.com

About

DrugPak has been a leading drug testing management software provider since 1988. Now better than ever, DrugPak's hosted systems offer speed, automation, security, scalability and HIPAA compliance for you and your customers.

Member Deal

NDASA members receive 10% off the first year's subscription to DrugPak's hosted services.

ON DEMAND OCCUPATIONAL MEDICINE

(330) 270-3660
Toll Free (877) 270-3662
5760 Patriot Blvd.
Austintown, OH 44515

About

On Demand Occupational Medicine is a nationally recognized provider of occupational health and wellness services. As part of its extensive suite of services, On Demand offers SAP/EAP services to give employees the knowledge and guidance they need to make the best personal decisions while helping employers create an inclusive environment of health and wellness. On Demand also provides drug and alcohol testing, criminal background checks, DOT consortium management, policy development, training and more, to create safer and healthier workplaces.

Member Deal

NDASA members can receive 15% OFF National Rates for EAP/SAP Virtual Services. In addition, On-Demand is offering members 1-hour of free virtual training on the topic of their choice.

PREEMPLOYMENTDIRECTORY.COM

W. Barry Nixon
(949) 922-5374
wbnixon@aol.com
121 Fairway Lane
Acworth, CA 30101

About

A leading international provider of marketing and publishing services for the background screening industry for almost three decades.

Member Deal

NDASA members receive discounts and offers on multiple marketing opportunities including:

Complimentary company profile in The Background Buzz industry e-magazine. (First 12 companies only)
50% off a press release through eAnnouncementDirect
25% discount on eDirect eMail blast service to industry mailing list

Additional discount offers, complimentary inclusion in listings and a free subscription to The Background Buzz included.

Watch the promotional video to learn more here.

PROOF|RECOVERY TREK

Kirk Cizerle
757-754-5475
kirk@recoverytrek.com
440 Monticello Ave., Suite 100
Norfolk, VA 23510-2671

About

For more than a decade, Recovery Trek has been offering substance abuse treatment and case management solutions including drug and alcohol testing and compliance services.

PROOF (Pr) is the world's first remote, fully observed drug and alcohol testing solution that is effortless, accurate, secure and defensible.

Member Deal

PROOF|Recovery Trek is offering NDASA members a 10% discount on all PROOF kit orders for one year, with up to two hours of customer assistance.

Watch the promotional video to learn more here. 

SECURE SCREENINGS

John Burgos
800-488-5350
John@securescreenings.com


5931 Brick Court, Suite 100
Winter Park, FL 32792

About

Secure Screenings provides unlimited convenience when scheduling a drug test, alcohol test, physical, background check or work-related occupational health testing. If you currently provide these types of tests or are looking to expand your business, Secure Screenings is ready to help by providing one scheduling portal for all your screening and testing needs.

Member Deal

Secure Screenings is offering NDASA members free setup ($500 value) for its innovative scheduling portal for testing businesses.

VERITEQUE USA, INC.

Bobby Betros
(858) 405-6374
bobby@verifique.net
8920 Kenamar Drive, Suite 202
San Diego, CA 92121

About

Veriteque USA Inc., a leading maker of presumptive testing kits for narcotics and explosives used by law enforcement and government agencies, SwabTek™, recently launched its first consumer brand, Verifique™. Verifique offers cannabis and fentanyl detection kits to provide parents and employers a means for detecting these substances in vape pens, edibles, pills and powders. Verifique's revolutionary, easy-to-use and discrete tests utilize a patented dry reagent technology that makes the tests safe, fast and convenient to perform anywhere.

Member Deal

To raise awareness about the new product line, Verifique is offering NDASA members 30% off an Introductory Bundle of Verifique Drug Detection Tests and preferred partnership terms for potential distributors. 
Program Requirements

Participants must maintain a current NDASA Membership
Provider must have a minimum of two years of relevant experience in their industry
Provider must provide all NDASA Members an exclusive offer not available elsewhere
Send completed submission form with required attachments, payment and required informational materials:

High Resolution logo
Link to company website and/or NDASA member program page
100-word ad for podcast

Annual Preferred Provider Program fee of $999
Complete and return Ethics Statement Agreement
Program Benefits
Logo and link on the NDASA website. Preferred Provider's company description and logo will be included on the Preferred Provider Program webpage and a link will be included to either an individual program page hosted on the NDASA website or to the Preferred Provider's website outlining what it means to be an NDASA preferred provider. Note that if linked to the Preferred Provider's website, the linked page must be specific to the NDASA program.
Wednesday Member Minute announcements and links. Upon launch, the affinity program will be announced in the next issue of the weekly Member Minute email. The Preferred Provider Program will be mentioned in each Wednesday email with a link to the NDASA Preferred Provider Program page.
Annual announcement of Preferred Provider Program to NDASA email list every January.
Featured article in the quarterly NDASA NewVoice newsletter. Preferred Provider Program members may provide one feature article per year. If Preferred Provider does not provide an article, staff will include the program description. The issue will be determined by staff.
Preferred Provider presentation opportunity. Preferred Providers are offered the chance to present a 30-minute webinar about their specific area of expertise.
Ten podcast sponsorship ads. Preferred Providers will receive ten advertising spots in the NDASA Member's Memo podcast. Ad spots will be determined by staff.
Special designation at annual conference and trade show. Participants will be given Preferred Provider ribbons and will be designated as such in the mobile app.
One-page marketing piece distributed at the annual conference and trade show. Preferred Provider one-pager to be provided by participant and will be placed in attendees conference materials tote bag.
To join NDASA's Preferred Provider program, fill out the Preferred Provider Submission Form and return it to jomcguire@ndasa.com.