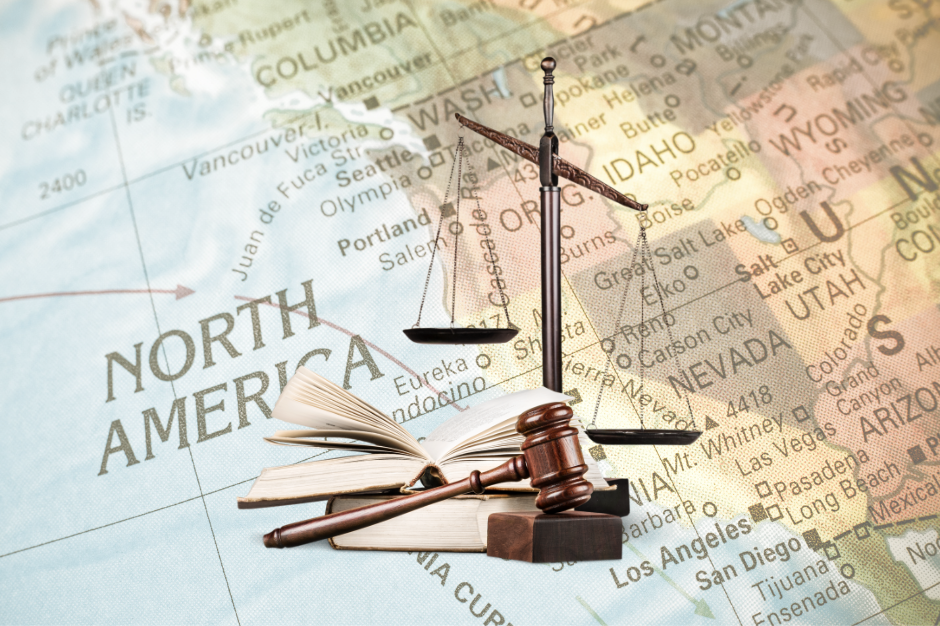 |by Bill Current
This article was written by Bill Current of the Current Consulting Group (CCG) on behalf of Premier Biotech for publication by NDASA. For further information about the subjects covered in this article, please email Bill at bcurrent@currentconsultinggroup.com or Laura Stamm from Premier Biotech at lstamm@premierbiotech.com. This information is provided for educational purposes only. Reader retains full responsibility for the use of the information contained herein.
In Shakespeare's Hamlet, the main character contemplates life and death, and famously poses the question "To be, or not to be: that is the question."
Come 2024, many employers in California and Washington will have to answer a similar question, one that could possibly have life or death ramifications. "To drug test for marijuana, or to not test for marijuana: that is the question."
Why the uncertainty? Let's answer that with a classic "True or False" statement: Starting on January 1, 2024, employers will no longer be allowed to test for marijuana in California and Washington. Many people will find the answer surprising—False!
But didn't both states recently pass laws that prohibit employers from testing for marijuana? No, that's not what their new laws actually say. Then what do they say?
Basically, both states' new laws prohibit employers from discriminating against job applicants in Washington and employees and applicants in California for legally using marijuana on their own time, away from the workplace. This means they cannot deny employment based solely on an adult applicant's legal use of marijuana or, in the case of California, take adverse employment action against employees when such action is based solely on a positive test result using a testing method only capable of detecting the "non-psychoactive" metabolite of cannabis.
Well, what does that mean? It means employers cannot rely on urine testing because urine tests only reveal the presence of metabolites of cannabis. Instead, employers must find a testing method that detects the parent drug or the drug itself rather than a metabolite. Is there such a test? Yes, oral fluid testing. That's basically it. While it's true that a blood test will reveal the presence of the parent drug, it's impractical for most workplace circumstances and, for good measure, not allowed by most state workplace drug testing laws.
So, oral fluid testing for cannabis will be allowed come 2024? Neither law specifically says that. However, the way both the California and Washington laws are written, they've left a gigantic loophole for employers to continue testing for marijuana using oral fluid. That may not be what the authors of the bills meant to do, but that's what they did, at least as both laws currently read.
Before talking about the virtues of oral fluid testing and why it is a good fit for employers to use on the West Coast, it is important to note that in California construction workers are exempt from the prohibition on urine testing. This means that employers in the construction industry may continue to test applicants and employees with urine and take adverse employment action, including refusing to hire someone, when an individual tests positive for marijuana. In Washington, there is an even longer list of "safety-sensitive" positions that are unaffected by that state's new law. Additionally, employers covered by the U.S. Department of Transportation drug and alcohol testing regulations may still test applicants and employees for marijuana with urine and follow the disciplinary guidelines found in DOT's regulations when someone tests positive.
The Substance Abuse and Mental Health Services Administration issued final regulations for lab-based oral fluid testing in October 2019. Then, in May 2023, the U.S. Department of Transportation issued its own final regulations for lab-based oral fluid testing. Why? Because, after years of research and debate, these federal agencies came to the conclusion that "The scientific basis for the use of oral fluid as an alternative specimen for drug testing has now been broadly established and the advances in the use of oral fluid in detecting drugs have made it possible for this alternative specimen to be used in federal programs with the same level of confidence that has been applied to the use of urine."[i]
Generally speaking, oral fluid samples are easier to collect than urine and hair, collections can take place anywhere at any time and do not require the services of a professional technician, and it is virtually impossible to subvert an oral fluid sample… no more drug test cheating. Rapid-result oral fluid testing, which is not part of the federal regulations, but permitted in both California and Washington, makes same-day hiring a reality for companies struggling to find qualified workers and who wish to continue screening applicants for marijuana before hiring them.
It is important to note that not all oral fluid tests are created equal when it comes to detecting the parent drug. Some oral fluid tests target/detect parent Delta-9 THC, some target the metabolite THC-COOH, and some target both the parent drug and the metabolite in the same test. Delta-9 THC is the psychoactive form of marijuana, the part that causes the "high" an individual experiences when smoking marijuana or using edible forms of THC; this is also the form of the drug that causes impairment.
There are also differences between lab-based oral fluid tests and point-of-collection or rapid-result oral fluid tests. Typically, lab-based tests are more sensitive in detecting Delta-9 THC and will likely produce more true positive results because the window of detection is slightly longer. Rapid-result tests, on the other hand, produce immediate results and with about 95% of the tests, the number that on average are negative, no lab confirmation test is required thus reducing the overall time it takes to get a final result to about 15 minutes.
In the months leading up to the effective date for both laws, much could happen. Lawmakers could tighten the language in their laws to prohibit all forms of testing for marijuana. Employers could lobby their respective legislators to expand the lists of safety-sensitive occupations that are exempt from the laws. Growing numbers of employers could choose to drop marijuana from their drug-test panels or choose not to conduct drug testing all together.
However, here's what we know for certain:
We also know that employers in California and Washington will soon have to make some very important decisions regarding the safety of their workplaces and the wellbeing of their employees, the majority of whom do not use drugs. To test or not to test… for marijuana, that is the question these employers will have to decide very soon.
The Current Consulting Group offers a comprehensive, regularly updated on-line database of state drug testing laws through an on-line subscription service available through NDASA. Visit CurrentCompliance.org and make sure to mention NDASA to receive a special discounted rate.
---
[i] Mandatory Guidelines for Federal Workplace Drug Testing Programs—Oral/Fluid. October 2019. https://www.samhsa.gov/sites/default/files/programs_campaigns/division_workplace_programs/final-mg-oral-fluid.pdf
[ii] Quest Diagnostics Drug Testing Index. May 2023. https://newsroom.questdiagnostics.com/2023-05-18-Post-Accident-Workforce-Drug-Positivity-for-Marijuana-Reached-25-Year-High-in-2022,-Quest-Diagnostics-Drug-Testing-Index-Analysis-Finds
[iii] The Prevalence of Substance Abuse in the Workplace. American Addiction Centers. March 2023. https://drugabuse.com/addiction/substance-abuse-workplace/
[iv] Quest Diagnostics Drug Testing Index. May 2023.
[v] Quest Diagnostics Drug Testing Index. May 2023.