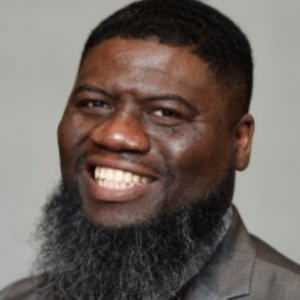 Anthony Washington
Under the direction of the university's vice president for research, the executive vice president/COO, the president, and the Board of Trustees, Anthony Washington serves as Statewide Outreach Coordinator and Diversity Manager for the Florida A&M University (FAMU) Medical Marijuana Education and Research Initiative (MMERI).
In this leadership role, Anthony collaborates with the incredibly talented MMERI Team and a broad spectrum of internal and external stakeholders and partners to successfully execute MMERI's statewide legislative mandate. Anthony is responsible for overseeing MMERI's mission to educate Florida's rural, urban, and suburban populations, components of the court and law enforcement entities about the medical and unlawful use of marijuana. In executing MMERI's mandate, Anthony brings extensive, richly diverse decades of experience in law enforcement, drug testing, education campaigns, strategic planning and administration, policy, and finance, among others, in government and the private sector. Due to a recent legislative amendment, Anthony's role has grown to include establishing and overseeing research projects, and social equity goals.
Knowing the immense power and importance of education, Anthony is proud of the unique and expanding leadership role Florida A&M University holds in the cannabis space, especially the privilege of educating Floridians on this crucial public health matter with a profound socioeconomic impact on our communities. Among other things, Anthony believes in FAMU's unique place and expertise in overseeing, implementing, and managing politically and culturally sensitive programs.